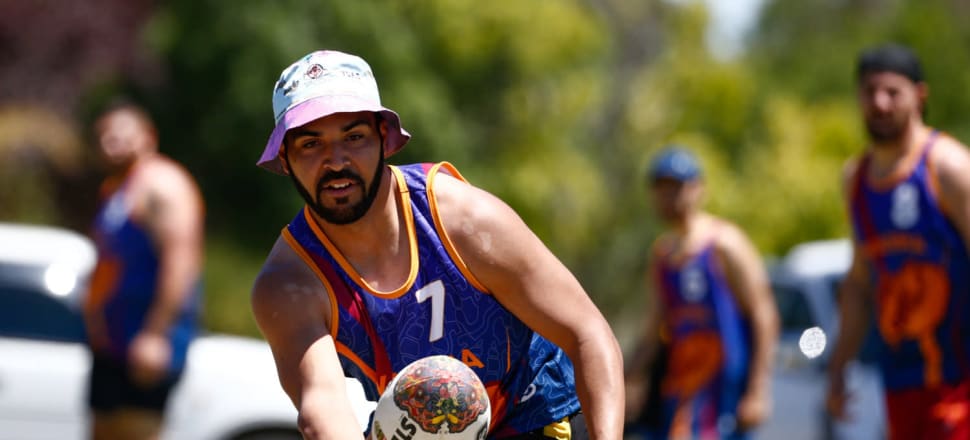 5370537724001
WHILE the Three Rivers Festival has continued to grow into a wider celebration of indigenous culture, the touch football tournament remains a centrepiece of the event.
The 2019 iteration of the tournament will feature 19 sides competing across three divisions, with a number of new groups joining this year.
Organiser Clayton Murray-Mitchell said he was excited for the return of the tournament.
"It's something we are looking forward to all year," he said.
"It's become a very special event for everyone involved, so we are really looking forward to seeing some familiar faces come down, but also really looking forward to the new entrants.
"We have a team coming up from Heywood in south-west Victoria, as well a few more teams coming up from Melbourne, so we should have about 200 players making the trip to take part in the event."
The competition has become a display for some of the best young athletes from indigenous communities from across Victoria and parts of New South Wales, providing not only incredible competition for those in attendance, but also for those watching from the sidelines.
But it's the connections between the communities that means the most to Murray-Mitchell.
"It's amazing to see that natural talent on display," he said.
"But what impresses me most about the event is the sportsmanship on display. The games can get a bit firey on field, it comes out of people being incredibly competitive, but everyone out there is mates.
"I love seeing that, it keeps me motivated to be a part of the festival every year. Seeing the brotherhood and sisterhood out on the field, the special bond when all our communities come together."
The touch tournament will run across Saturday and Sunday at Brickalley.

---
RELATED ARTICLES
Three Rivers Festival